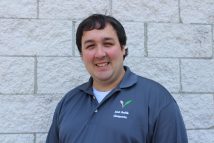 Vital Health Chiropractic – Moon Township, PA
Joel is our Wellness Coordinator! Joel helps to tailor specific health events for local schools, businesses, and social groups to bring his passion for wellness to the West Hills Pittsburgh area. If you're looking for some assistance in coordinating a health fair for your group, he can be reached at wellnessevents@vitalhealthchiro.com or 412-979-4548.
Expertise
Joel studied Communications at the University of Pittsburgh. Joel has a passion for educating people on how to improve their quality of life and make the right health decisions. In our office, he can be seen assisting at the front desk and in the therapy room. His primary role/focus is to coordinate community outreach programs that include health fairs and networking.