Joel is our Wellness Coordinator! Joel helps to tailor specific health events for local schools, businesses, and social groups to bring his passion for wellness to the West Hills Pittsburgh area. If you're looking for some assistance in coordinating a health fair for your group, he can be reached at wellnessevents@vitalhealthchiro.com or 412-979-4548.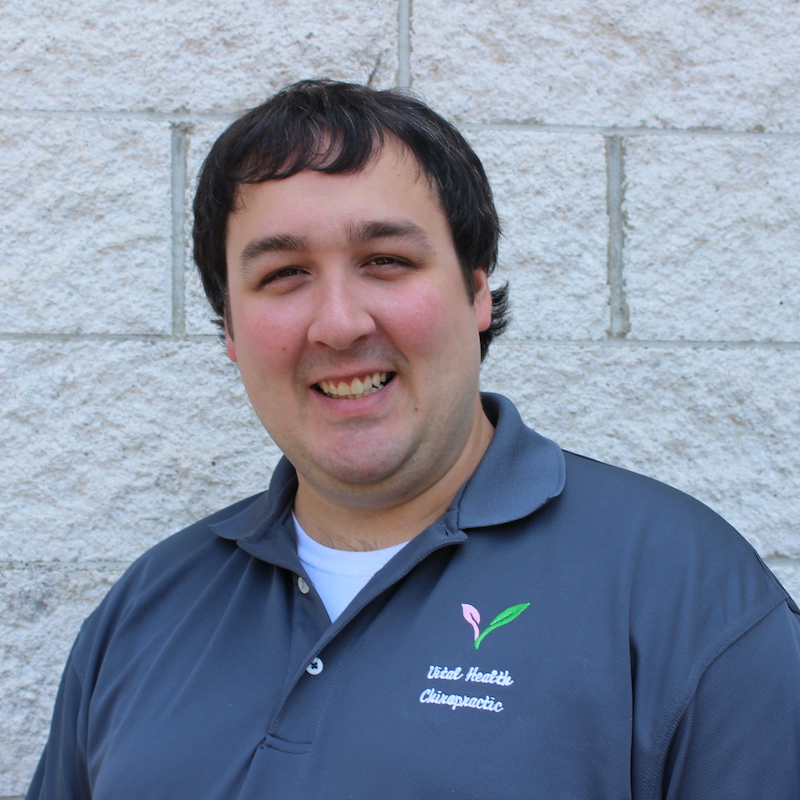 Joel at Vital Health Chiropractic – Moon Township, PA
Joel studied Communications at the University of Pittsburgh. Joel has a passion for educating people on how to improve their quality of life and make the right health decisions. In our office, he can be seen assisting at the front desk and in the therapy room. His primary role/focus is to coordinate community outreach programs that include health fairs and networking.
Better Health Starts Here
Flexible appointments and scheduling are a few clicks away.
Or call — 412-424-0019
Conveniently located in the Moon Township of Pennsylvania, Vital Health Chiropractic is your one stop solutions provider for all kinds of health and wellness ailments. Put an end to your misery and pain. With Vital Health Chiropractic, you are just a few clicks away from a fit, well functioning and healthy body. Visit us today!
Business Hours
Monday 8:00am – 12:00pm
Tuesday 2:00 – 6:00pm
Wednesday 8:00am – 12:00pm
Thursday 2:00 – 6:00pm
Friday 8:00am – 12:00pm
993 Brodhead Rd, Suite 50 Coraopolis , PA 15108